For 30 years, Suzuki Strings of Madison has maintained the quality of its program by assembling the very best instructors who are steeped in the Suzuki Method of instruction.
Choose a profile below, or scroll down to learn more about our teachers.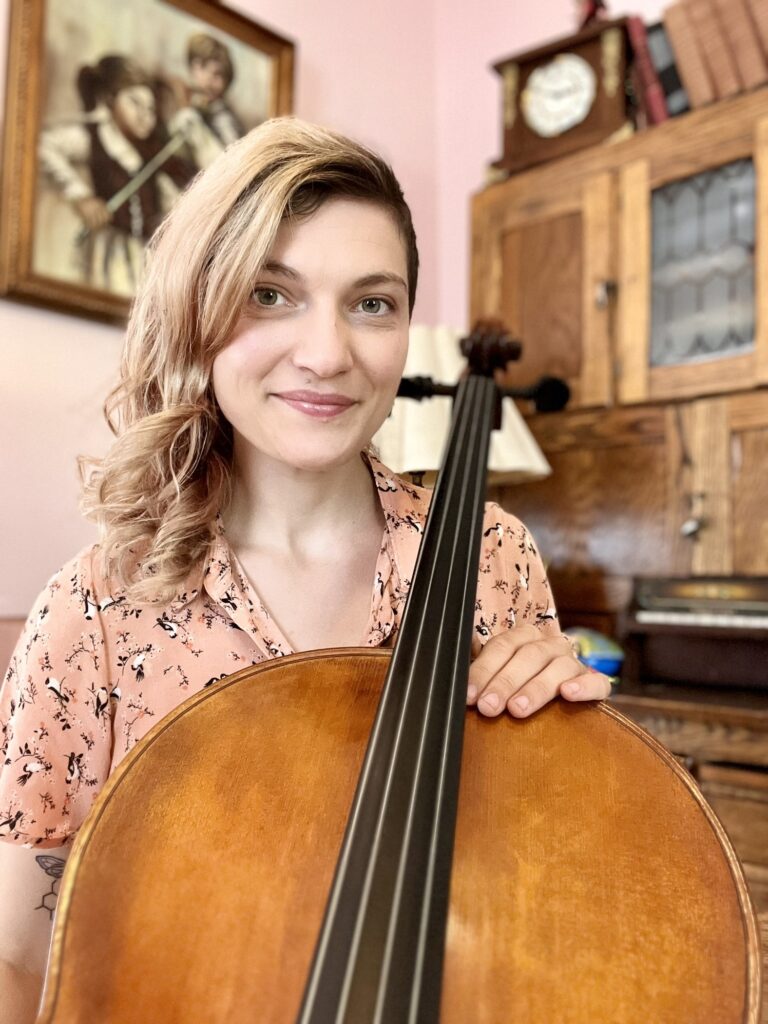 Margaret Ruth Billingham, director of Madison Cello Ensemble, joined Suzuki Strings of Madison teaching cooperative in 2021. As a passionate chamber musician and coach, she is excited to see how string ensembles will blossom under the collaboration. Born and raised in Madison, she grew up in the Madison Suzuki tradition, listening to her older sister's violin lessons with SSM founder Diana Popowycz, and taking violin lessons with SSM founder Maria-Rosa Germain. At the age of five, she began learning cello from her mother, Elizabeth Kiser. The mother/daughter duo created Madison Cello Ensemble when Margaret was eight years old, and upon her return to Madison after college they began to direct MCE together. Experiencing musical learning with emphasis on community and family has greatly influenced how she approaches teaching through a social-emotional learning lens.

Margaret has a B.A. from Lewis and Clark College, where she studied music, theater, and developmental psychology. Her principal cello teachers include Nancy Ives, Lawrence Levitan, Benjamin Whitcomb, Maggie Townsend, and Flora VanWormer. She was trained to teach the Suzuki method with Joan Krzywicki. At L&C she also trained in Alexander Technique. She has been on faculty as a teaching artist at Collegio Pedro Aquirre Cerda in Chile, Grace Fine Arts Camp in Oregon, and here in Madison at Camp Begin, Madison School Community Recreation, Bayview Community Center, and Fantastic Folk Fiddle. She also just joined the teaching team of Music con Brio. Her training as a Certified Peer Specialist through UW Milwaukee's School of Continuing Education also informs her teaching technique by incorporating mindfulness and emotional wellness into musical education.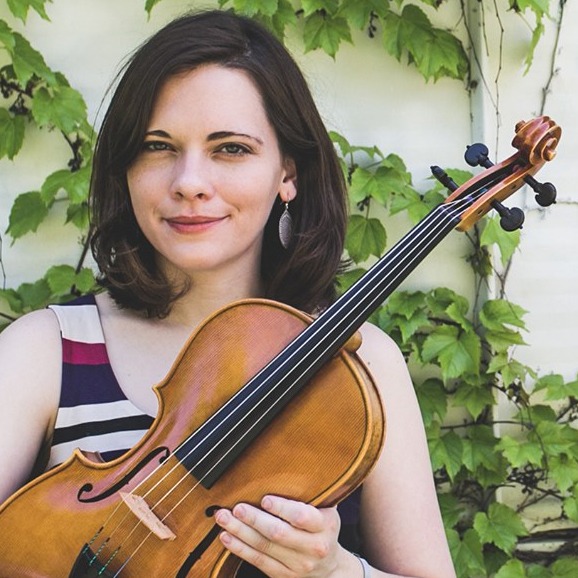 Shannon Farley, a Madison native has taught violin and viola privately since 2002, and holds a M.M. degree from the University of Wisconsin-Madison where she studied violin with Professor Tyrone Greive. As an undergraduate, Shannon studied visual arts and violin performance at the University of Minnesota-Twin Cities where she studied violin with Professor Mark Bjork and viola with Minnesota Orchestra violist Tom Turner. In addition to teaching at Suzuki Strings of Madison, Shannon also teaches at Farley's House of Pianos. Shannon has completed Suzuki book 1-8 training and viola books 1-6. Shannon plays in a variety of local and regional music ensembles including: the Dubuque Symphony, La Crosse Symphony, Fresco Opera, LunArt Music Festival and The Underground Chamber Collective of Madison, and the Canzonetta Duo.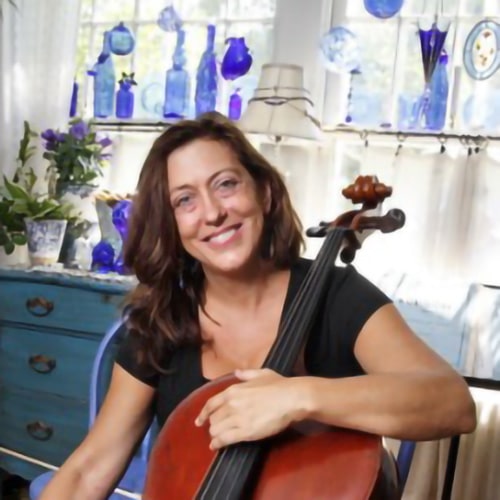 Beth (she/her/hers)is a music therapist, educator, and school psychologist as well as a proud Suzuki mom. Currently Beth is excited to be working as a Teaching Artist through the Overture Center leading "Music and Mindfulness Imagination Vacations" and teaching cello to students ages 4-74! Leading the Madison Cello Ensemble and directing the Madison Suzuki Strings Orchestra are two of her most joy filled jobs. The opportunity to bring new cellos students into Suzuki Strings of Madison is beyond exciting!
Some of Beth's earliest memories are playing cello in nursing homes with her grandmother accompanying, and listening to her sister's violin lessons at the American Suzuki Institute. While still in high school, Beth was teaching assistant for the first Suzuki cello groups held there in the 1970's.
Beth studied cello and pedagogy with Kathleen Franceski, Wolfgang Laufer and Gerald Fishbach as an undergraduate and pursued her masters in string pedagogy at UW-Madison. Beth is passionate about cello ensembles and using music as a tool for wellness. Students from her studio have been recognized for their dedication to community service through music, zest-filled performances and fierce passionate technical playing. Beth's cello students continue to inspire her and are now teaching and performing throughout the United States, Canada and Europe, but many return home annually for the 30 year tradition of a Solstice Cello Celebration! Beth is most proud of the community built within her studio, and to be collaborating with her cellist daughter Margaret and SSM.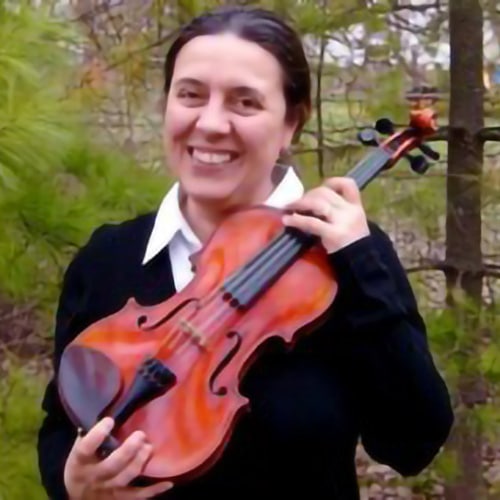 Maria-Rosa Germain, Co-Founder
Maria-Rosa Germain is a co-founder of Suzuki Strings of Madison, Wisconsin, and has taught violin since 1980. As the fifth generation of a family of teachers from West Virginia, she finds teaching extremely rewarding. She graduated from Michigan State University in 1980 with two bachelor's degrees: one in String Instrument Education and the other in Violin Performance. In 1983, she earned a master's degree in Violin Performance from the University of Wisconsin having studied with Vartan Manoogian and Tyrone Greive. She has played in the Lansing, Michigan Symphony, Grand Rapids, Michigan Symphony, Colorado Philharmonic, Madison Symphony in Wisconsin, and freelanced for years with the Germain String Trio.
As a teacher with Suzuki Strings of Madison, she has taught all levels of students in group and private lessons. She was the musical director of Tour Groups that traveled to Costa Rica, Washington D.C. and Vancouver. She has written two workbooks: From Sounds to Symbols Volume I and II. She is the mother of Seattle guitarist Carl Germain and Los Angeles jazz violinist Nora Germain.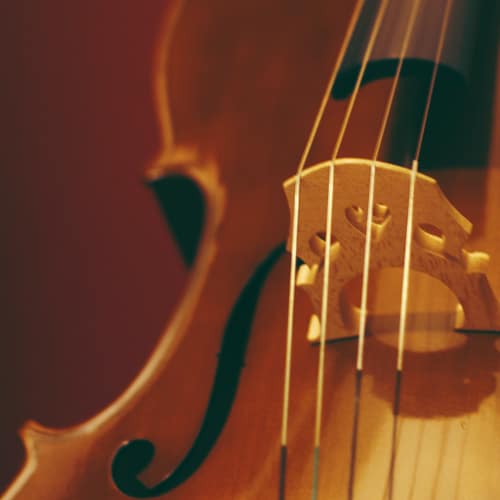 Heidi Kenney has been with the Suzuki Strings of Madison faculty since 2002. She is originally from North Carolina where she began her Suzuki violin studies with her mother, Lorraine Westermark, at the age of 3. She later on received her B.M in violin performance from the North Carolina School of the Arts in Winston-Salem, N.C. and M. M in violin performance with the emphasis in Suzuki Pedagogy from The Hartt School of Music in Hartford, CT. She has completed her long term Suzuki teacher training with Teri Einfeldt and Linda Fiore at the Hartt School, where she also served as faculty with the Hartt Community Division teaching Suzuki violin and managing the Suzuki orchestras. She is former faculty at the Lawrence Arts Academy at Lawrence University and violinist of the Fox Valley Symphony in Appleton, WI. Her principal teachers include Lorraine Westermark, Joanne Bath, Elaine Richey, and Mitchell Stern.
Diana Popowcyz, Co-Founder and Director
Diana Popowycz (she/her) is the co-founder of Suzuki Strings of Madison and has been its Director for the last thirty years. During her tenure with SSM, Diana has developed and lead the internationally touring Sonora Strings ensemble, and forged musical relationships with the program and other arts organizations including the Union Theater, Lincoln Center Chamber Players, Bach Dancing and Dynamite and more. 
Diana received her B.A. from DePaul University and M.S. from UW Madison. She holds a Dalcroze Eurhythmics Certificate from Carnegie Mellon University with additional coursework at Longy and Manhattan Schools of Music. Her Suzuki training has been with Kyoko Fuller, Kay Slone, Ed Kreitman, Teri Einfeldt, Margery Aber and Kerstin Wartberg along with string pedagogy work with Mimi Zweig, Nathan Cole and Simon Fischer. 
Outside of SSM, Diana has served as a clinician for numerous Suzuki workshops, University programs, and choral and dance programs throughout the Midwest. Diana has been on faculty at the University of Wisconsin Madison School of Music, Milwaukee Ballet, Madison Youth Choirs and Wisconsin Youth Symphony. 
In 2019 Diana was awarded the Carrel Pray Music Educator of the Year award, presented by the Madison Youth Choir. She holds positions on the board of directors for the Wisconsin Youth Symphony Orchestra, Salon Piano Series, and Suzuki Strings of Madison. 
Ever enhancing her studio and group teaching at SSM, Diana is passionate about teacher development and string pedagogy. Beyond the music studio Diana enjoys travel, tennis, and the outdoors.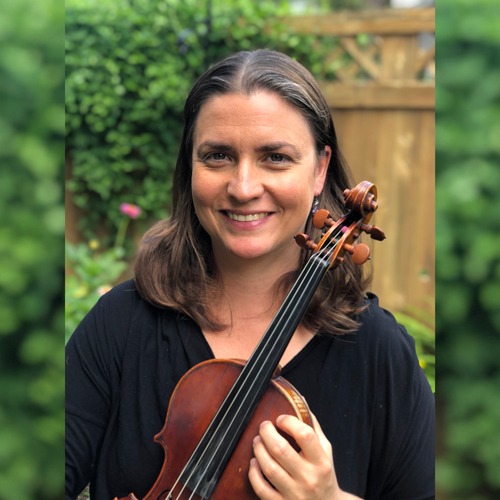 Erika Stierli has been teaching Suzuki violin for many years and is former faculty at the Neighborhood Music School in New Haven, Connecticut, where she was a Suzuki violin instructor and Suzuki strings coordinator.  She is originally from Knoxville, Tennessee, where she was a young Suzuki violin student at the University of Tennessee Suzuki program. She has a BA in Music from the University of Tennessee, School of Music, and a MM in violin performance from the Conservatory of Music at SUNY-Purchase.  Her principal teachers include Mark Zelmanovitch and Laurie Smukler.  She was a violinist with the Knoxville Symphony Orchestra and Eastern Connecticut Symphony Orchestra and performed with various chamber music ensembles and orchestras in the Connecticut area.  She completed her long term Suzuki training at the School for Strings in New York City with Allen Lieb and Ecaterina Gerson.  She completed additional Suzuki training with Linda Fiore, Linda Stieg, and Martha Shackleford.  In addition to teaching, she enjoys being a Suzuki parent to her own three young children.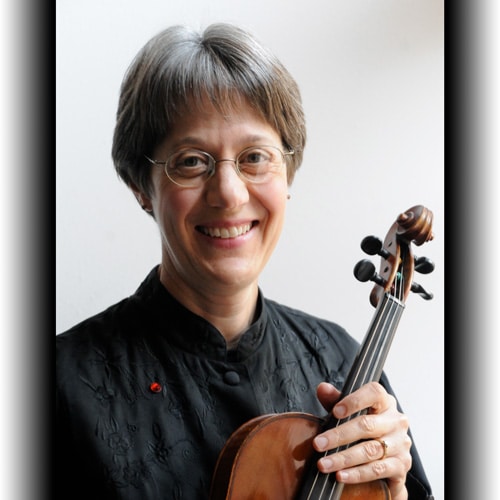 Kathryn Taylor has a Bachelors degree in violin performance from the University of Wyoming and did graduate work at Michigan State University.  She received her Suzuki pedagogy training from Margery Aber, Craig Timmerman, Ed Kreitman, Geri Arnold, and Kyoko Fuller at Michigan State University, Blue Lake Suzuki Camp and the Chicago Suzuki Institute.  She has attended numerous Suzuki workshops, institutes, and conferences throughout the years.  She currently performs in the Madison Symphony Orchestra and with the con vivo! …music with life chamber music ensemble.  Her goal as a violin teacher is to help students develop self confidence and a life-long love of classical music.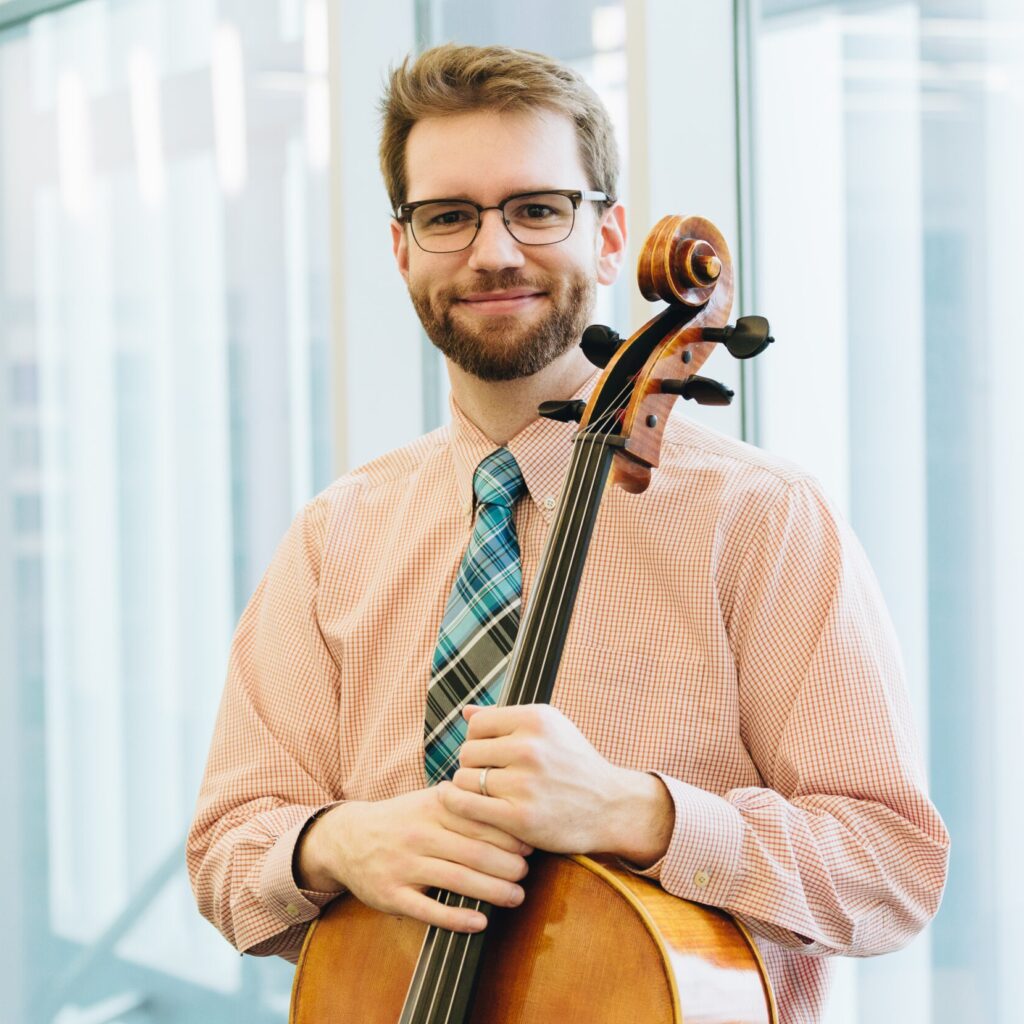 Ben Therrell has a Doctorate in Cello Performance from the University of Wisconsin at Madison. He has a dual Bachelor's in Cello Performance and String Pedagogy. His Suzuki trainers include Tanya Carey, Susan Kempter, and Lisa Collins. He has more than 15 years of cello teaching experience and currently has a private studio of around 40 students. He is currently a member of the Mosaic Chamber Ensemble and formerly held positions in the Rabin and Giannini String Quartets along with the Fayetteville Symphony. The title of Ben's dissertation is Musical Improvisation as a Path Toward Freedom of Exploration and Discovery of Self Expression.
Janse H. Vincent (she/her), a violist and violinist, joined the Suzuki Strings of Madison teaching cooperative in the summer of 2000. She is also a member of the Madison Symphony Orchestra and Wisconsin Chamber Orchestra viola sections. Janse has served as a clinician at the University of Memphis Suzuki Institute since 1997 and has also taught at the Capitol University Suzuki Institute in Columbus, OH.
Previously, she taught at the Cincinnati String Academy and served as coordinator or their Suzuki String program. From 1992 to 1997, Janse taught at the Preucil School of Music in Iowa City, Iowa where she completed long-term Suzuki teacher training with Doris Preucil. After concluding her undergraduate studies at Furman University, she earned a masters in viola performance from Northwestern University and a D.M.A in viola performance from the University of Iowa. Her association with the Suzuki method began early with violin lessons at the age of five in Gainesville, Florida.