Joining Suzuki Strings of Madison
We are glad you are considering Suzuki Strings of Madison for your family's musical education!
Learning to play an instrument is akin to how we learn to speak a language as children, so we teach students musical skills through listening, gradual introduction of new ideas, peer interactions, and family support. This philosophy for musical education is known as the Suzuki Method, which has been used to teach millions of students worldwide. 
Whether you are 4 years old or 40, you can learn to play the violin, viola, or cello!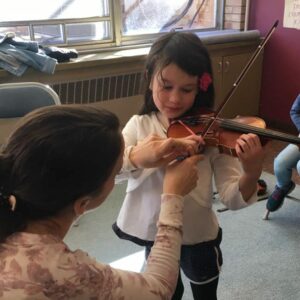 Here's how to get started:
All students at Suzuki Strings of Madison are enrolled in private lessons with a faculty member as well as group lessons with their peers.