Students enrolled with Suzuki Strings of Madison participate in private lessons with one of our faculty along with group lessons or an ensemble session.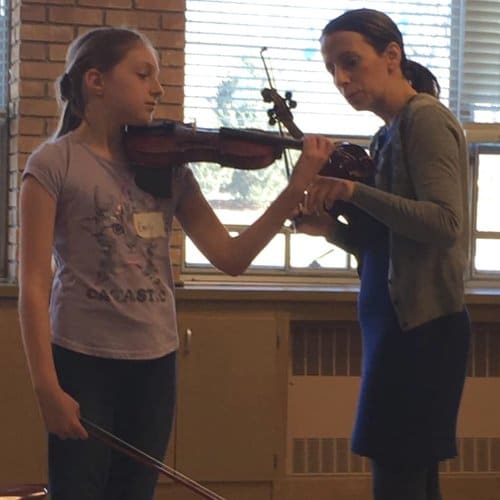 Each student is paired with a faculty member for weekly private, 1-on-1 instruction. Here, students learn the fundamentals of their instrument, and parents learn how to best help their child. This relationship is a cornerstone of the Suzuki Method.
Scheduling is arranged with the faculty member, and tuition is paid directly to the instructor.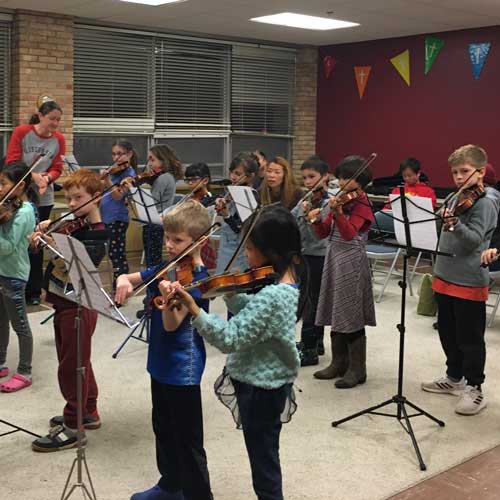 In these classes, children continue to develop their technique, learn solo performance skills, and practice ensemble skills by playing their instruments together. In addition, foundations for music reading are introduced through Dalcroze Eurythmics and continued in music theory and note reading classes.
Students attend group classes once a week.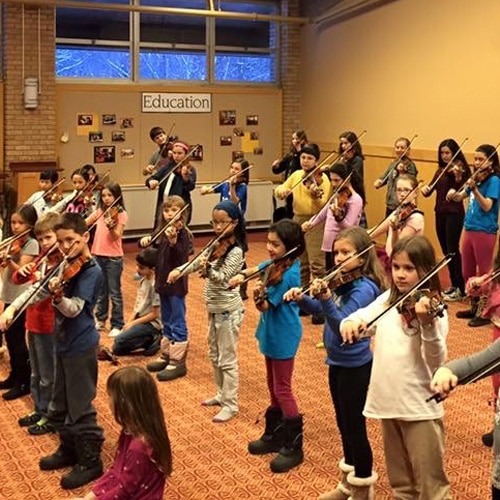 During a Play In, all Suzuki Strings students play together. Families often socialize during and after the Play In, and it's a time for students at all levels to mingle and develop ensemble skills together.
Play In happens monthly during the regular group lesson times. Participation is included with a student's tuition.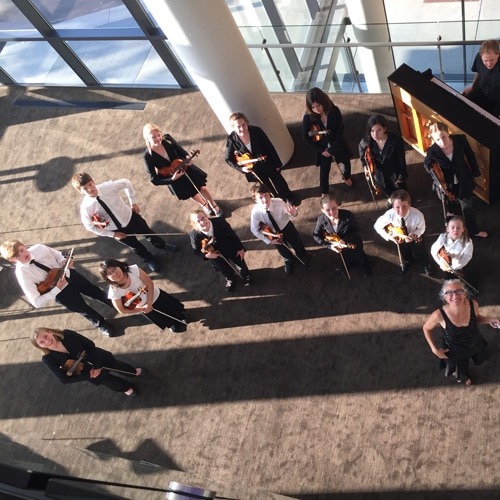 Sonora & Prelude are our advanced touring concert groups. Students in these ensembles continue to hone their skills and have special opportunities to perform their repertoire. 
These ensembles have performed in cities throughout the world, and many alumni are professional musicians today.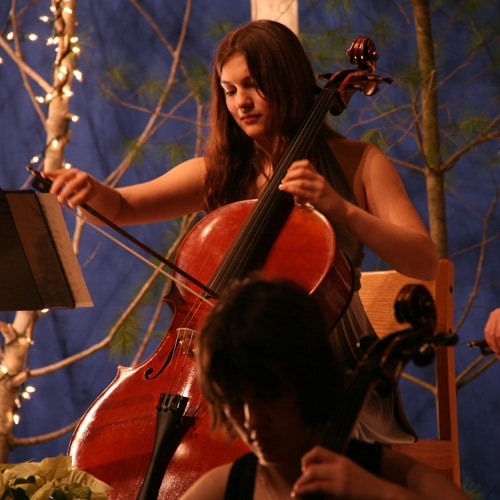 The Madison Cello Ensemble
The cello component of Suzuki Strings of Madison recognizes the rich tradition and  value of Suzuki pedagogy  as well as the exciting emergence of cello ensembles as essential components of cello instruction. The Madison Cello Ensemble and our group repertoire classes are a noncompetitive collective, welcoming students from area studios and school programs. 
We celebrate love of the cello, participate in  high quality cello instruction and offer opportunities for community service through music.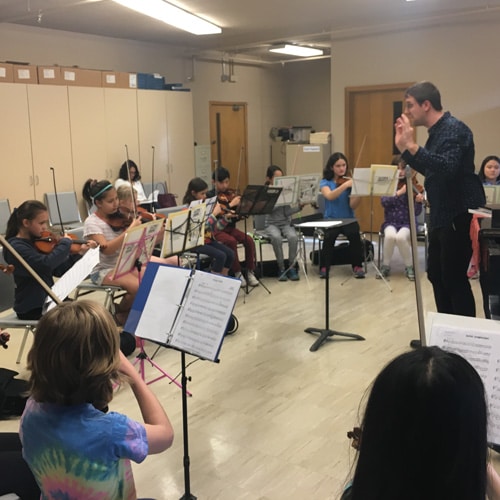 Each year, we host workshops that connect our students with experts and professional musicians of all backgrounds. These sessions are special opportunities for advanced learning.
Workshops are included in a student's tuition.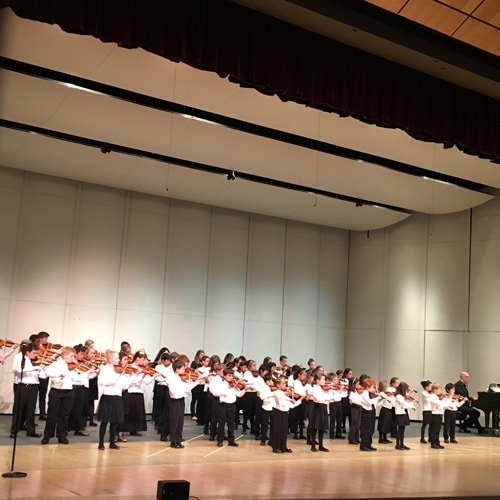 Throughout the year, Suzuki Strings of Madison engages with our community through music. From recitals to informal public performances and formal concerts, our students share their talents with the greater Madison area and beyond.